Spine Specialist in Hinjewadi
Spine Surgeon In Hinjewadi
If you're searching out a Spine Specialist in Hinjewadi, some elements will determine whether or not you must consider spine surgery. A affected person must be in pain that has altered their quality of life and affected their life for the worse. 
Endoscopic spine treatment in Hinjewadi represents a revolution in spine care and offers a variety of advantages over traditional approaches. Dr. Ganesh Mundhe, a passionate and dedicated orthopedic surgeon specializing in endoscopic spine procedures.
Endoscopic spine treatment in Hinjewadi is an advanced technique that revolutionizes the field of spinal surgery. By utilizing state-of-the-art endoscopic tools and imaging technology, I can now provide minimally invasive procedures that offer numerous benefits over conventional approaches
In conclusion, if you're seeking innovative and effective solutions for your spinal condition, I invite you to experience the benefits of endoscopic spine treatment.
Dr. Ganesh Mundhe is one of the best spine surgeon in Hinjewadi. He possesses orthopedic skills that offer patients with the high-satisfactory solution. Hence, he is taken into consideration one of the best spine surgeon in Pune. Moreover, he has more than 3 years of experience as spine surgery and can treat spinal disease, whether minor or major, new or failed surgical procedures. When paired with cutting-edge technology, this exercise makes him one of the best spine doctor in Hinjewadi. Dr. Ganesh Mundhe is a skilled and seasoned Spine Surgeon In Pimpri Chinchwad specializing in simple and complicated spine procedures. He has received specialized real-time whole spectrum of Minimally Invasive Spine Surgery at some of the esteemed institutes across the world.
Dr. Ganesh Mundhe is considered one of the most competent surgeon with an great track record for successful surgical procedures in treating Spine disorders. His array of surgical expertise consists of Minimally Invasive Spinal Surgery, Deformity Correction, Artificial Disc Replacement, etc. He actively attends conferences and workshops on neurosurgery.
Overview of Spine Surgery
Spine surgery assists in treating pain-inflicting spinal diseases. Back and spine ache is commonly because of nerve compression inside it. Dr. Ganesh Mundhe, one of the spine specialist in Hinjewadi, plays spine or back surgery to cope with this condition's discomfort and/or numbness, spreading to other parts of the back, arms, and legs.
Who can go for spine surgery?
Usually, Dr. Ganesh Mundhe recommends spine surgery while a patient's pain in the back or neck discomfort is intense or when the accompanying symptoms grow to be incapacitating. Simultaneously, all other conservative therapy options had been explored. The source of the problem has to be identified and identified using medical imaging which includes CT or MRI before surgery is contemplated. Generally, surgeon recommend spine surgery as a treatment option for patients with chronic neurological difficulties or incontinence. When suffering from disc herniation, disc abnormalities, or degenerative disc disease, surgical treatment becomes necessary. Spine surgery is also required when you have Lumbar Canal Stenosis, facet disease, Spondylosis, or foraminal stenosis, and concerns consisting of spinal fracture and nerve compression.
Results & Success Rate of Spine Surgeries
Dr. Ganesh Mundhe will have an in-depth talk with the patient about the specific benefits and risks of the procedure the patients are considering before proceeding with surgery. Individual factors such as the degree of the underlying spinal condition, the nature of the symptoms, and prior medical history will all influence the results. Besides, several factors influence the success rate of spinal surgery. The type of surgery the patient has, the ailment the patient is suffering, the surgeon, and the aftercare plan, among other factors, all influence the success rate of the surgery. According to research, spine surgery is one of the most result-oriented treatments. The success rate of these procedures is roughly 90%. Patients who have had many herniated disc recurrences may find spinal fusion an effective way to reduce recurrences.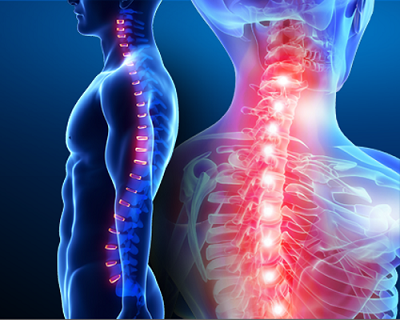 Why Choose Dr. Ganesh Mundhe as your Spine Surgeon?
Dr. Ganesh Mundhe is a well-qualified Spine Specialist who specializes in a variety of spinal procedures. Dr. Ganesh Mundhe is regarded as one of the reputed spine surgeons in pune due to his consistent ability to do result-oriented surgery for debilitating spinal problems. Due to his dedication, persistence, and hard work, Dr. Ganesh Mundhe has gained years of expertise in a wide range of spinal. Dr. Ganesh Mundhe's friendly and inviting nature makes him highly approachable to his patients.